Custom Formwork
For special concrete structures
PASCHAL carries out custom formwork made of timber, steel, or combinations of materials in close collaboration with its customers for specialised areas of application where the use of system formwork is not possible, or possible only to a limited extent, such as shaft formwork or in the construction of tunnels and vaults.
Any geometry and surface can be created
Satisfies the highest quality requirements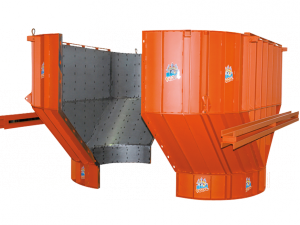 With modern formwork systems, the construction company can efficiently use system components to carry out the formwork for the great majority of the concrete components to be produced.
PASCHAL has further expanded the limits of what is possible with system formwork with the Modular/GE universal formwork and the circular trapezoidal girder formwork with adjustable radii. But there are shapes and surfaces that cannot be produced with any system formwork. While comparatively small fittings and inserts for system formwork or facing plywood panels to obtain a particular type of concrete surface can mostly be produced or attached on the construction site without any problem, this is rarely possible for larger custom formwork and is generally not cost-effective.
Reliable steel and timber custom formwork
Large-scale custom formwork made of steel or timber requires careful planning. It is planned using modern CAD systems and manufactured with the corresponding level of effort by steel construction or carpentry companies and undergo a trial set-up if required. There are insufficient options for this on construction sites as there is often a lack of space, time, specialists or necessary equipment. Ever fewer construction companies therefore produce such custom formwork, whether on the construction site or in their own building yard. Instead, they commission their formwork suppliers, who have the ideal conditions and a great deal of experience with custom formwork construction, with this work.
Your tailor-made custom formwork made from timber and/or steel is produced in accordance with your individual requirements in PASCHAL's divisions.
Producing custom formwork
The frequency of use and the surface structure of the concrete surfaces to be produced are important for the construction of a piece of custom formwork in timber or steel.
Where the emphasis is on a long service life and a high number of uses, the more expensive steel solution will generally be more economical than the cheaper timber structures that will need to be manufactured more often. This is why timber is generally used as a material if the formwork is only to be used a few times. With timber and different cut-to-size timber, most of the time, it is simpler to aim for a specific surface structure, in particular when the surface is not intended to be flat but should have a wide range of profiles, or a different design.
However, timber and steel can also be combined, e.g. where an existing steel frame formwork is used as a support structure to support facing plywood.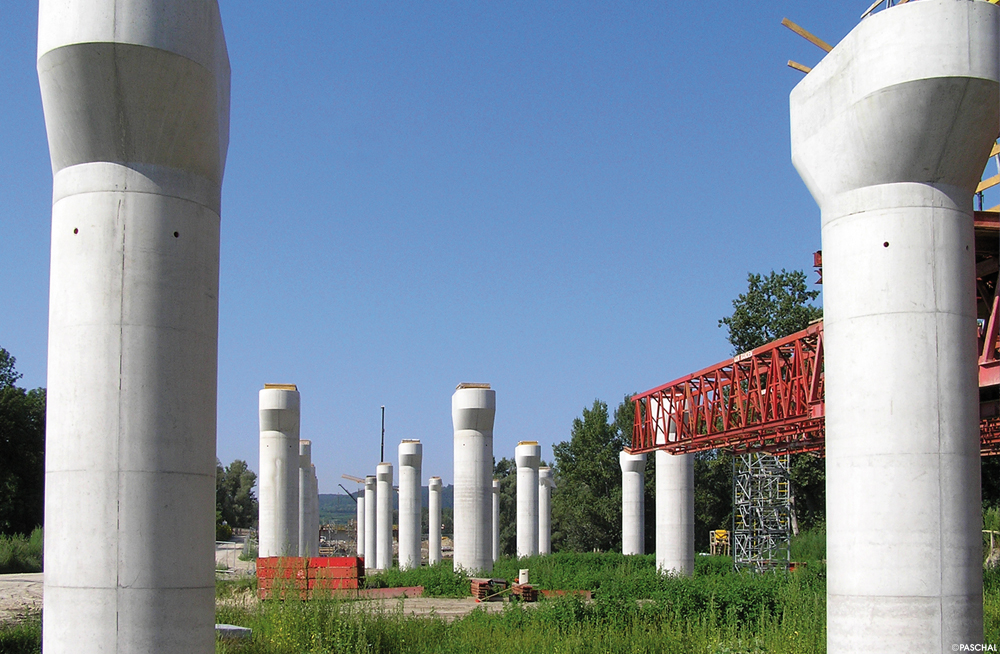 Technical Data
Sizes, shapes, heights
For all components, for which formwork can usually not be used, or only to some extend
Plywood
In accordance with exposed concrete requirements and number of deployments
Request Documentation
Request a Quote