Lifting platforms
Suited for all floor plans
Can be adapted to all floor plans
Relocate the complete lifting platform unit with internal formwork and suspended scaffold with just one crane movement
End pieces of klik-klak beams with crane attachment and attachment options for suspended scaffold
Hinged shoe for support on support brackets.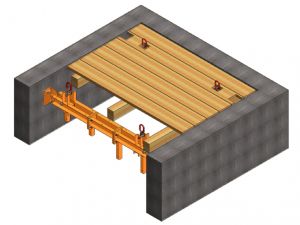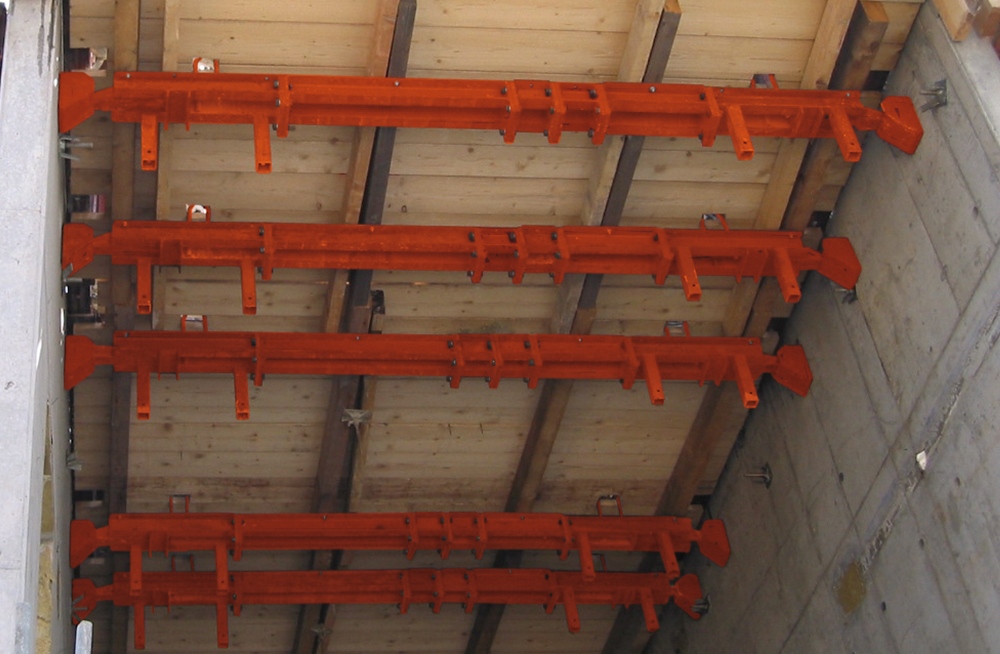 The lifting platforms are used as working platforms, as well as for the placement and relocation of internal formwork for lift shafts, staircase cores and other structural components where the use of climbing units is not possible due to restricted spatial conditions. PASCHAL lifting platform beams consist of a system of a modular unit that can be adapted to all floorplans.
Request Documentation
Request a Quote

Order online now