ERPrental
ERP software module for the rental business of formwork, construction site equipment and construction machinery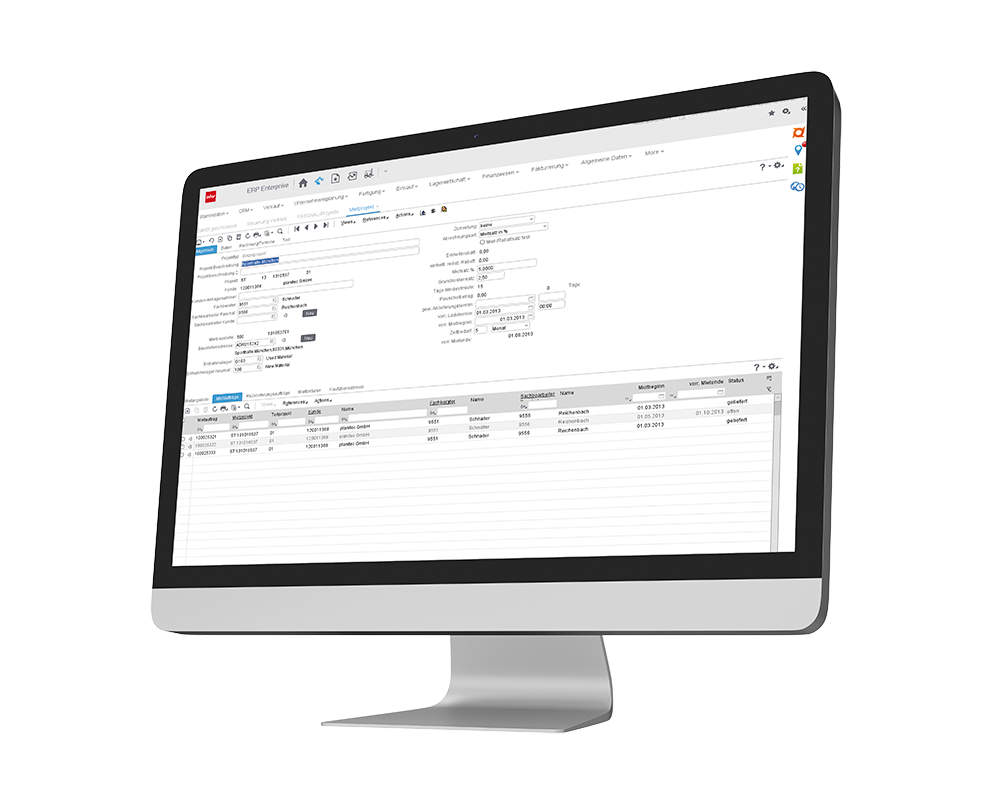 ERPrental is a module for the rental of formwork, construction site equipment and construction machinery based on the widely available Infor-ERP software. Rental processes in these areas are growing in scope.
The ERPrental software accommodates this by supporting rental processes and procedures.
ERPrental is designed for the manufacturer-independent management of formwork, construction site accessories, construction machinery and comparable material for companies with at least 20 employees.
ERPrental is very flexible for the following reasons:
Obtain an overview of all materials and ascertain their location (or construction site) and conditions of hire, at any time
Several orders can be planned simultaneously (critical material situations can be recognised immediately thanks to appropriate reservations)
Shortages in return goods are immediately noticeable
Processes can be changed easily, for example the purchase of a rental object; already invoiced rentals can also be credited
Several sub-projects can be created from one main project, and they can all be billed differently
Available in German, English and French
Find additional information about ERPrental at:
www.planitec.com