From the early beginnings...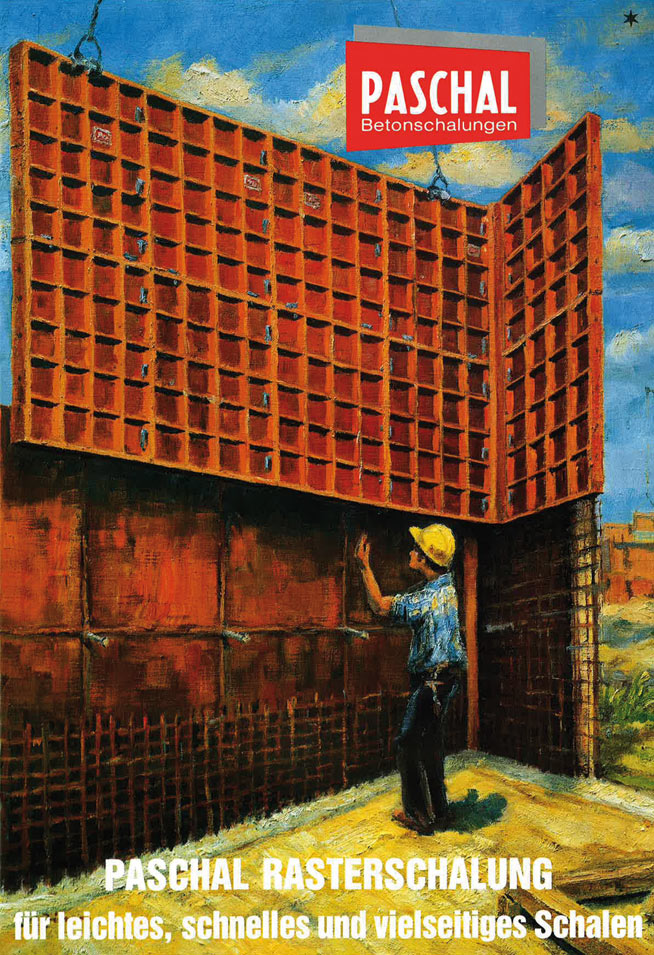 For over 50 years PASCHAL has proven its experience and proficiency in wood and metal processing. In 1964, at the age of 55 years, Josef Maier together with his wife Gertrud founded "G. Maier Matellverarbeitung" in Baden, Germany. Back then he realized that work on construction sites could be carried out much faster and a lot more cost-efficient by using a systematic approach. The wholesale firm "Baustoffgroßhandlung Josef Maier" dealing with construction materials has been operating since 1904. It was now complemented by an independent formwork provider.
"Standard Schalung" (standard formworks) was the first patented concrete formwork by PASCHAL. The builders, who used this new concept, called it "patente Schalung"
(clever formworks)
. Soon the name was shortened, and then became the name under which the company became known: PASCHAL.
Ever since then, we have continued developing clever
formwork systems
, which are ideally suited for requirements of continuously increasingly complex contsruction sites. The systems are designed in such way that they can be adapted to any kind of construction site. This allows us to provide optimised support for our clients for all their construction projects.