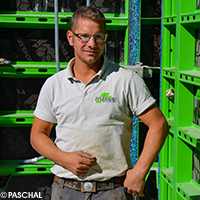 23.10.2020
Well equipped for the future with your own formwork collection
Right from the start, company owner Matthias Ziser decided to invest in his own formwork collection in order to ensure maximum cost effectiveness both now and in the future.
Anyone who invests in formwork nowadays is convinced by its operational effectiveness and long service life. This is certainly the case for Matthias Ziser who took the step from partial independency to full independency when he founded the construction company Ziser-Bau in Forchheim, Germany in March 2019.
While still operating in a partially independent manner, Matthias Ziser relied on renting the formwork material. He decided however to purchase the formwork when the company was founded.
High-quality formwork is important for cost effectiveness
Matthias Ziser places the highest priority on forward-looking planning. He therefore decided to purchase new formwork panels directly from the manufacturer itself, instead of procuring used formwork. The shortened service life of used formwork often comes with costs that are higher than the one-off investment in new formwork.
As the formwork will be in use for many years and on different construction sites, it is not only a construction aid, it is also an investment whose long service life is a decisive factor in its cost effectiveness. The procurement of affordable formwork may allow you to save money in the short time, but this advantage can be quickly overshadowed by the possible problems that are often connected to the material.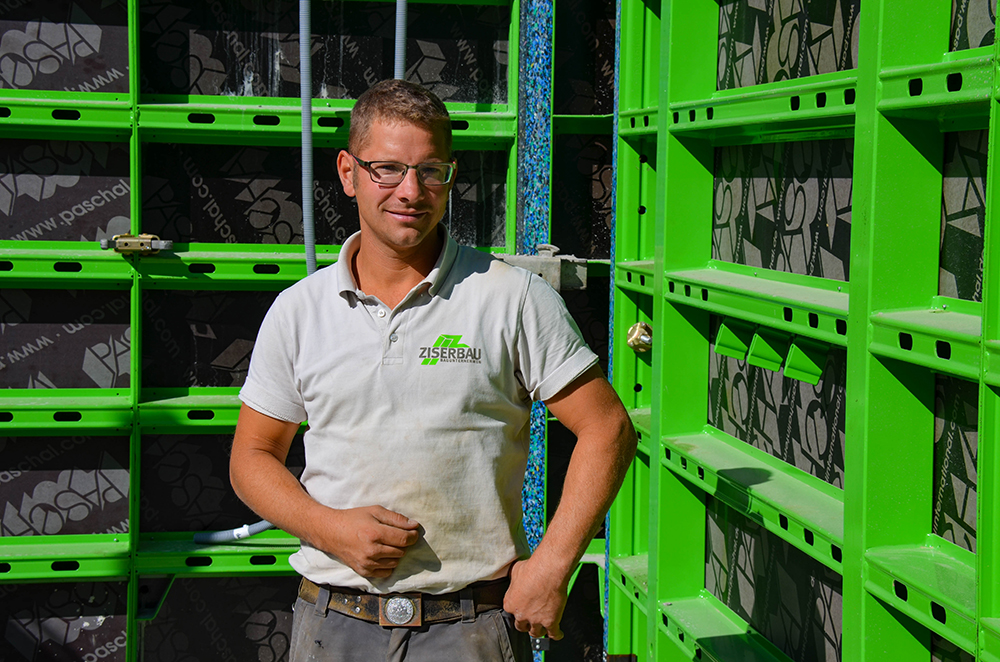 Company owner Matthias Ziser values the quality and ease of use of the PASCHAL formwork systems and therefore invested in his own selection of formwork when the company was formed.
It was no accident that Matthias Ziser decided to choose formwork from PASCHAL. Matthias Ziser has known and worked with the systems for more than 20 years and rates them highly.
LOGO.3 impresses due to the flexible applications
The decision in favour of LOGO.3 was an easy one.
"In the past, I have worked intensively with LOGO.3 formwork from PASCHAL. Working with the formwork is extremely easy and formwork for large areas can be created quickly and easily thanks to the large range of panels." said Matthias Ziser.
By purchasing 14 LOGO large-size panels and several formwork panels of different dimensions, he now possesses a well assorted range of panels. The company's formwork collection is completed with the appropriate accessories and small parts.
The holistically designed LOGO.3 wall formwork system comes into its own for large surfaces first and foremost, but it also brings cost effectiveness and high quality to the construction site for more detailed work. LOGO.3 has also proven itself for exposed concrete, which is increasingly in demand in numerous different applications. The low proportion of ties in the large-size panels means that it more than meets the stringent requirements of a concrete surface.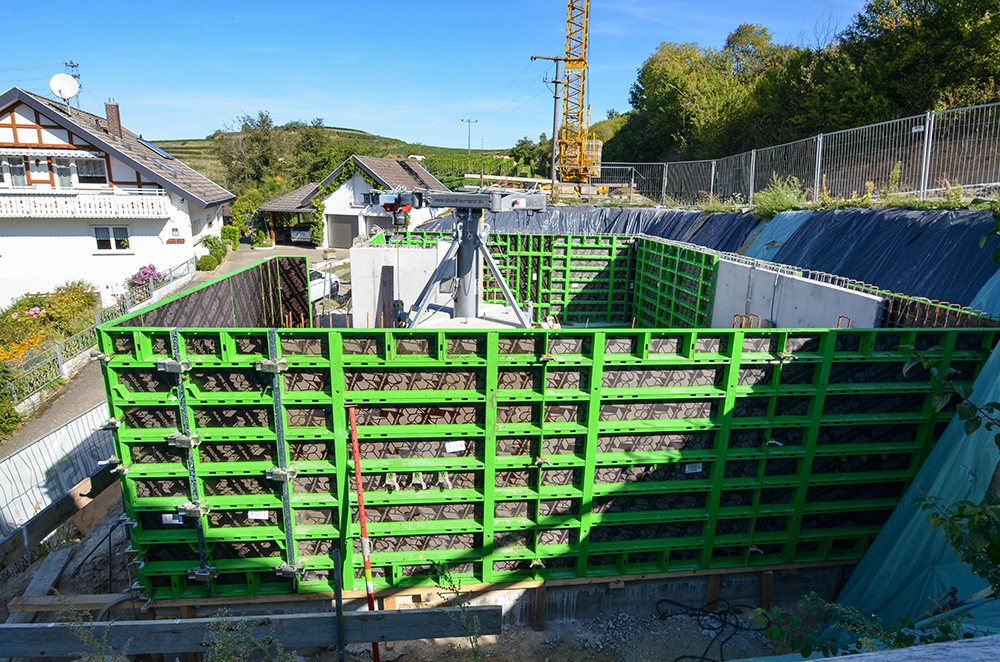 The LOGO.3 formwork panels were delivered in RAL 6018 (yellow green) which matches the company colours.
Formwork in your company's colours
Matthias Ziser decided to obtain the LOGO.3 formwork in his company's colours as a special highlight. He became aware of this particular service by participating in PASCHAL construction seminars. Matthias Ziser was immediately impressed with the recognition value that can be obtained from this.
Concrete formwork is a signpost with a great visual impact, particularly in centrally located construction sites. The marketing effects and advertising impact are particularly strong if this formwork is then also designed in the company's own colours.
For several years, PASCHAL has been supplying the LOGO formwork not only in our own original orange manufacturing colour, but also, on request, in any colour that the customer would like.