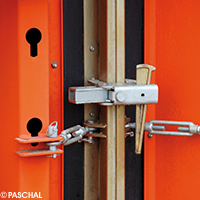 22.08.2023
All-round impressive: PASCHAL's TTK circular trapezoidal girder formwork enables even smaller construction companies to successfully carry out challenging projects
PASCHAL's TTK circular trapezoidal girder formwork with clamp connections is a reliable and flexible formwork system enabling perfect curves and dimensional accuracy – a top-rate product for circular formwork.
Constructing round concrete structures is a task not frequently undertaken, especially for smaller construction companies, and can therefore be challenging.
Since the launch of the circular trapezoidal girder formwork in 1975, PASCHAL has continuously worked together with construction site professionals to make PASCHAL circular formwork both simpler and more versatile to use. The last major development was the introduction of the TTK circular trapezoidal girder formwork.
For construction companies looking for an all-round reliable formwork solution, it is an excellent choice with its fully variable adjustment range and fast segment connection as well as perfect roundness and dimensional precision. Even less experienced construction teams can deliver top quality, especially in projects such as sewage treatment plants, water parks, towers, staircases, garage entrances or in landscaping and container construction.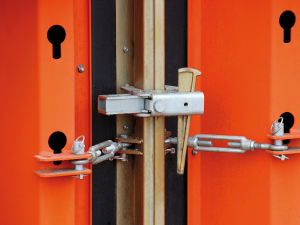 The TTK multi clamp ensures cm-precision formwork and sealed and flush joining of segments.
As an extra help for such customers with challenging circular formwork tasks, PASCHAL also supplies construction sites with formwork has already been rounded upon request.
TTK circular trapezoidal girder formwork: The perfect choice also for large construction companies
The product's features speak for themselves and have already impressed many clients around the world.
After the reinforced concrete base structures had been completed, Detlef Lenschow, site manager of OBG Tiefbau GmbH & Co. KG was very satisfied with installation times and quality of work and emphasised that TTK's dimensional accuracy, robustness and ease of handling was key to this success.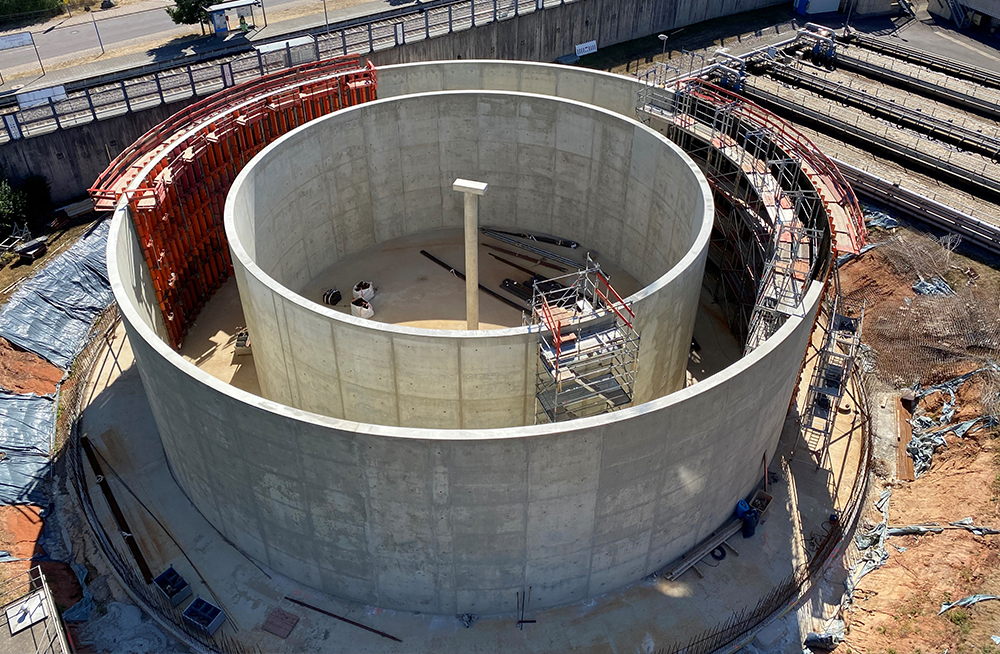 TTK circular trapezoidal girder formwork with clamp connection worked wonders in the renovation of a wastewater treatment plant in Saarland.
There has also been plenty of international praise. Hiroki MAENO, GIFU INDUSTRY CO., LTD. travelled all the way from Japan to bauma 2022 to get a first-hand look at the circular trapezoidal girder formwork and was impressed: "Quality, functionality and other benefits of using the system were instantly apparent to me. I'm looking forward to importing one of the systems and being the first to use the PASCHAL circular trapezoidal girder formwork in Japan."
Overview of benefits:
Absolutely circular and dimensionally accurate
PASCHAL's circular trapezoidal girder formwork is designed for perfect and reliable roundness and dimensional accuracy. The ideal trapezoidal girder geometry provides superior support for formwork plywood, thereby achieving uniform roundness.
System enables any curved shape to be formed
Any curved shape, including non-circular curves such as ellipses or spirals, can be formed in the system to centimetre accuracy thanks to the fully variable adjustment range from 5 m diameter to straight, an optimum range of segment heights and widths, and the required plastic fillers – with no time-consuming, on-site length adjustments required.
Fast forming times achieve goals easier and quicker
Even new construction teams can achieve better forming times using the circular trapezoidal girder formwork instead of the large-area formwork for straight walls.
TTK is ready for immediate use, because the formwork can be supplied already rounded and stacked whenever required. PASCHAL also supplies construction sites with the fillers required for radius-adjustable circular formwork, together with the large formwork segments. No expensive, on-site solutions are therefore required.
The very low number of clamping points also enormously reduces installation times and the subsequent closing of the points. Fresh concrete pressure absorption of 60 kN/m² for all segments and all formwork heights are fully maintained and comply with flatness tolerances specified in DIN 18202, Table 3, Line 7.
Innovative clamp connection technology
The use of clamp connection technology and the reduced numbers of connecting pieces enables very good forming times to be achieved. To ensure that the clamps are instantly available at the right place when re-assembling the formwork, they can be hooked into keyholes in the steel trapezoidal girders, ready for use. This further minimises the forming times.
Continuous height offsetting between the individual segments is also possible, allowing the formwork to be perfectly adapted to sloping ground.
Overcoming any challenge
Formwork for haunches or inclines is also easy to implement using the circular trapezoidal girder formwork. Technically advanced system solutions have been designed for this: adjustable haunch beams for direct forming of haunches and fully extendible telescopic insertion beams for adjusting to inclines.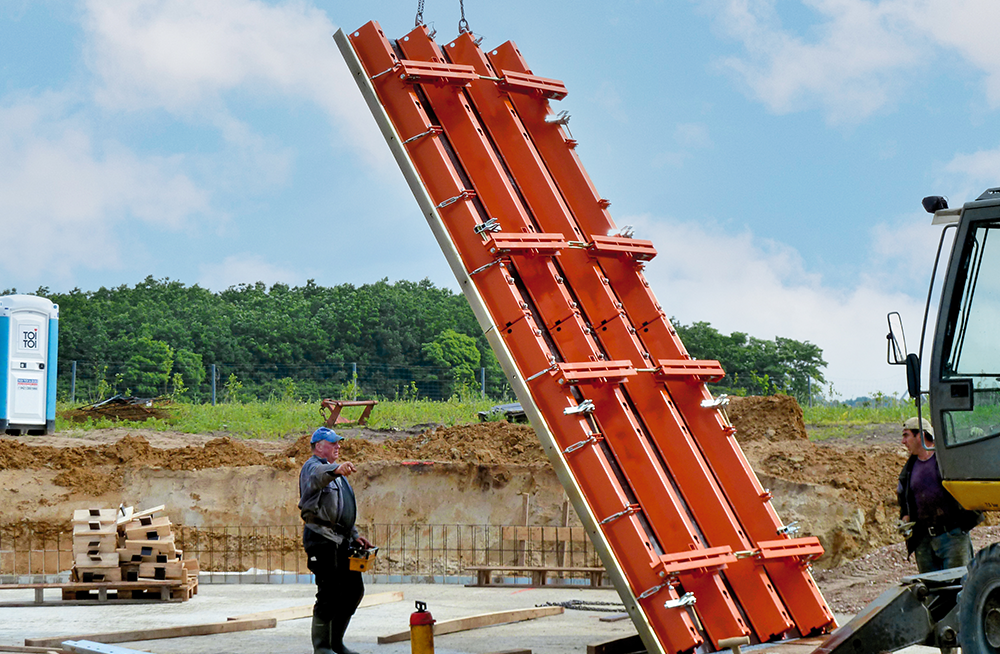 The clamps are "parked" on the segment when dismantling and are immediately on hand for the next use.