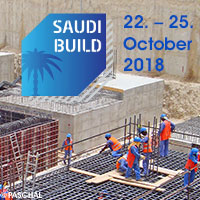 19.09.2018
PASCHAL is appearing for the 9th time at the Saudi Build international trade exhibition
PASCHAL is once again this year presenting innovative formwork solutions for the Arabian market at Saudi Build from 22 - 25 October 2018 in Riyadh.
PASCHAL, the formwork and shoring expert, will be presenting the practical application possibilities and system diversity of the PASCHAL formwork systems to visitors to this year's Saudi Build at booth 217-3 in hall 3.
Upon request, extremely well-trained formwork experts will show visitors to the booth the simple handling and some of the numerous structures and projects that have been completed.
The display will include exhibits from the formwork portfolio that have been used successfully in the Arab countries, and also all over the world:
Modular universal formwork
Modular universal formwork has demonstrated its versatility, adaptability and flexibility on a very wide range of construction sites - whether that is for foundations, walls, shafts, curvatures, columns or beams. The well-balanced range of elements allows it to be used as both hand-sized and large-size formwork.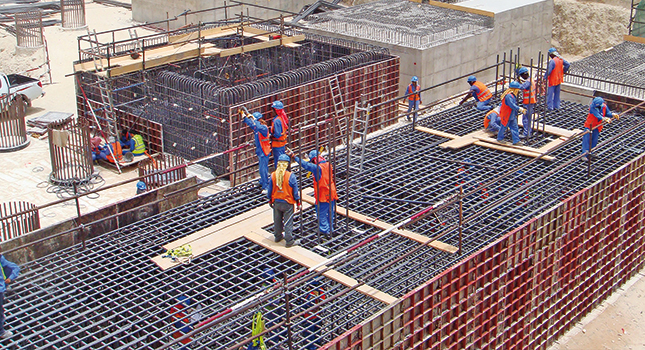 Modular formwork from PASCHAL is the proven universal formwork for systematic formwork according to the modular principle.
Adjustable Modular column form
PASCHAL will also be displaying the adjustable Modular column form as a practical extension to the Modular formwork system at Saudi Build. The simple windmill principle allows you to form a wide variety of different reinforced concrete columns from just a few individual panels of the adjustable Modular column formwork simply, quickly and in an uncomplicated manner.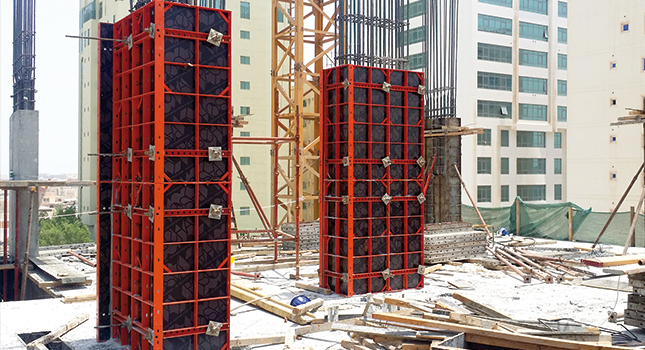 Both square and rectangular column cross-sections can be built without problems with the adjustable Modular column formwork.
LOGO.3 and LOGO alu
The flexible LOGO.3 wall formwork system with robust flat steel frame can cope with all of your formwork jobs in a systematic manner thanks to the comprehensive range of panels.
The LOGO.3 wall formwork system will be displayed in its steel and aluminium versions. The LOGO alu formwork system can demonstrate its advantages in particular at construction sites where no crane is available.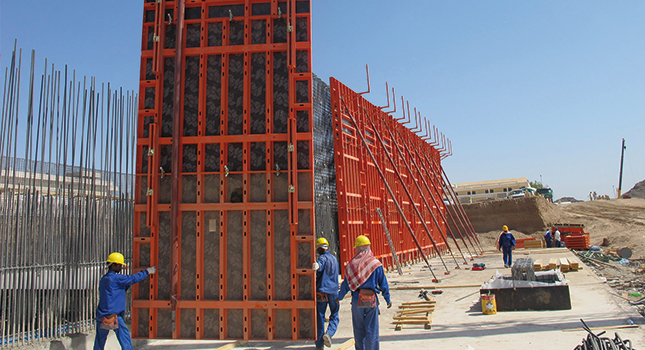 PASCHAL LOGO.3 wall formwork is an effective and robust large-size system for excellent exposed concrete surfaces.
Dismantling inside corner post
With the variable dismantling inside corner posts for the LOGO.3 and Modular formwork systems, the amount of time needed for preparing and moving the internal formwork for lift cores, staircase cores and for structural shells with tight space conditions is reduced enormously. The benefits of PASCHAL's dismantling inside corner post can particularly be seen when dismantling the formwork. After opening the corner posts, the complete inner formwork can be moved by only one crane lift.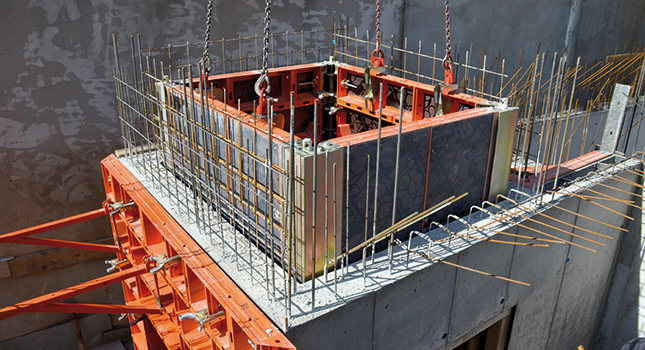 By using the dismantling inside corner posts the inner formwork can be moved by approx. 50 mm on each side from concrete. When opening the corner posts, the entire inner formwork unit can be loosened and moved by one single crane lift.
TTR Trapezoidal girder formwork
TTR Trapezoidal girder formwork with an infinitely variable radius stands for perfect and reliable circularity and dimensional accuracy. Due to the robust design, this system also uses extremely few tie points.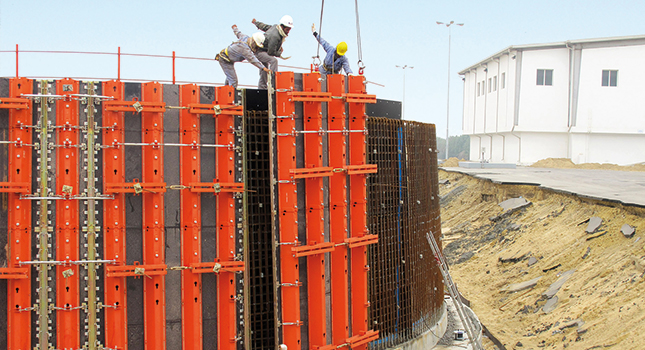 PASCHAL TTR is one of the best and most reliable circular formwork constructions on the market. As with all PASCHAL system formworks, TTR also impresses due to its well-balanced range of elements and the ideal range of segment heights, with which you can always achieve a practical formwork height.