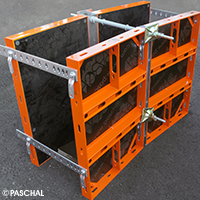 15.11.2022
New product developments extend the range of functions
At this year's bauma, PASCHAL was presenting brand new features in the formwork sector to make your work even more efficient.
PASCHAL had several new products in store for bauma 2022 which were presented to the on-site audience of professionals for the first time.
Variety of new system components for the multi-waler 140
The multi-waler 140 is used wherever no horizontal ties are available or a vertical extension is required. It allows you to brace panel joints with simple fastening options.
At bauma, we have also demonstrated what you can do with the multi-waler from PASCHAL: Three new, lightweight system parts now also enable you to work on inclined formwork with straight working platforms and to use them as a lightweight, modular supporting jack.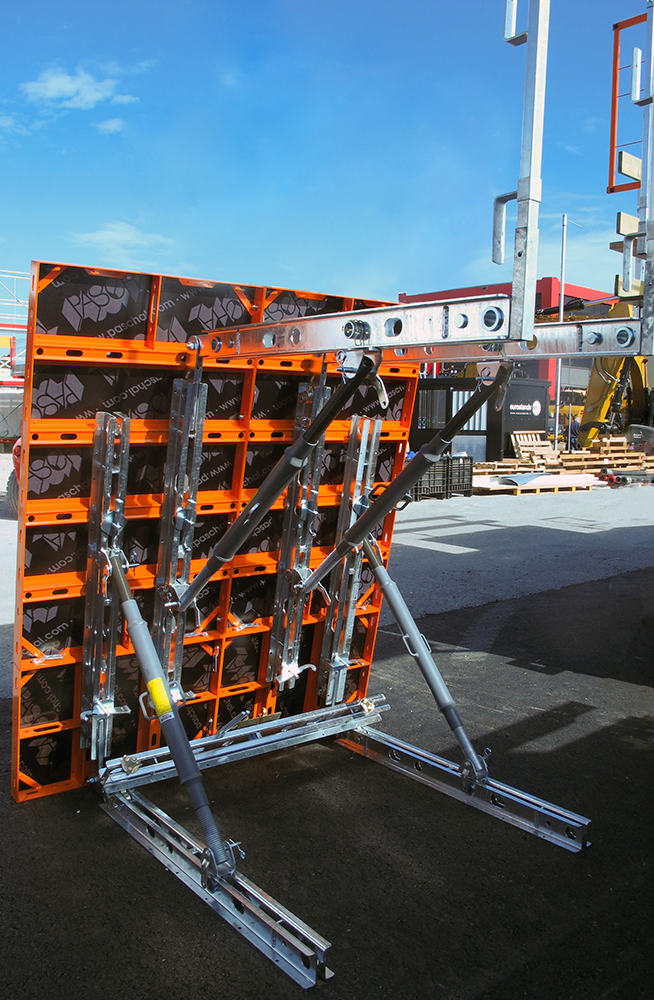 Three new system components allow an expanded range of applications for the multi-waler.
In order to attach adjustable prop directly to the multi-waler in the future and thus use it as an variable bracket or variable supporting jack, the new multi-waler suspending piece for props and the STB multi-waler hinge part were developed.
The multi-waler post holder is used as a variable bracket with the Secuset lateral protection system.
By expanding the range of components, PASCHAL is taking things a step further in the direction of modular systems.
Polygonal filler posts for LOGO and NeoR
LOGO and NeoR panels can be used together with the inside polygonal filler posts for shuttering "pre-curved" walls and wall sections.
The LOGO polygonal filer posts element enables the shuttering of curves as a polygon from 3.00 m inside diameter and thus offers a cost-effective alternative to circular formwork.
Following the great success of the modular/GE universal formwork, the polygonal fill posts is now also available for the NeoR lightweight formwork in order to achieve polygonal precurving quickly and cost-effectively.
The use of the polygonal filler on the inside and out-side creates a polygon which is nearly circular in shape. For this, an inside polygonal filler post is installed between two formwork panels. The repeated use between panels then creates a polygonal curvature.
With this formwork method, all panel widths and accessories (connecting pieces, platform bracket cpl., shoring and supports, etc.) can be used. Other than the polygonal filler posts, no additional parts are required.
In addition to circular arcs, other arc shapes, such as ellipses, can also be shuttered.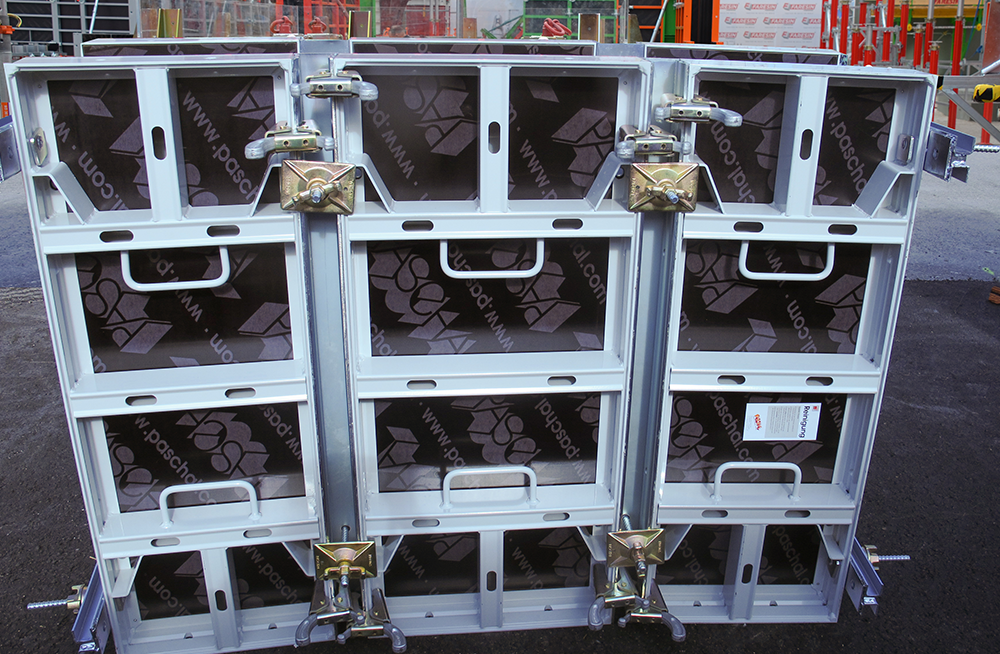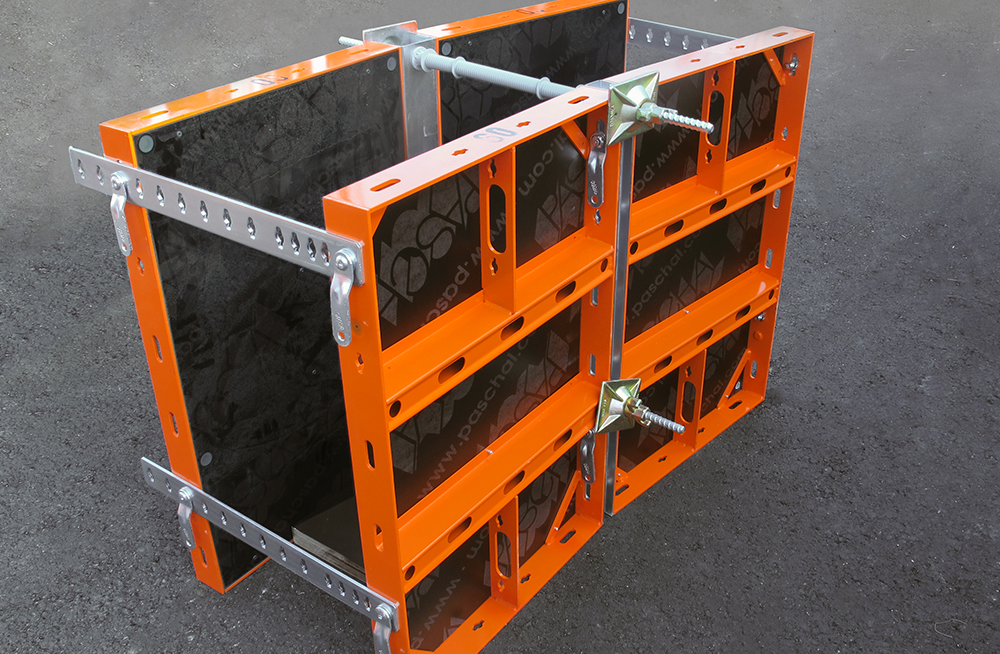 With the formwork panels of the LOGO and NeoR formwork, precurved walls can now also be shaped in the form of polygons.