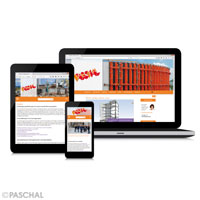 18.09.2017
The PASCHAL website has been given a facelift
The PASCHAL website has been revised and now features a new design with fresh colours. As part of the redesign process, we gave a great deal of thought to how we can present our company better without losing any authenticity. The result is a more modern look with structures that are defined more clearly. And a new typeface that should help you in future by making information easier to find and absorb. The website also has a new
contact form
that now makes it even simpler for you to contact us.
We hope that you like the result and look forward to your feedback and to your suggestions.
It is also worth visiting our webshop! At our shop address www.formwork-shop.com you can find out about the latest discount campaigns relating to formwork and to formwork accessories. To make it even easier for you to purchase formwork products in future, the improvements to our payment procedure in the shop are progressing at a rapid pace. You will then be able to purchase our formwork products conveniently using a credit card.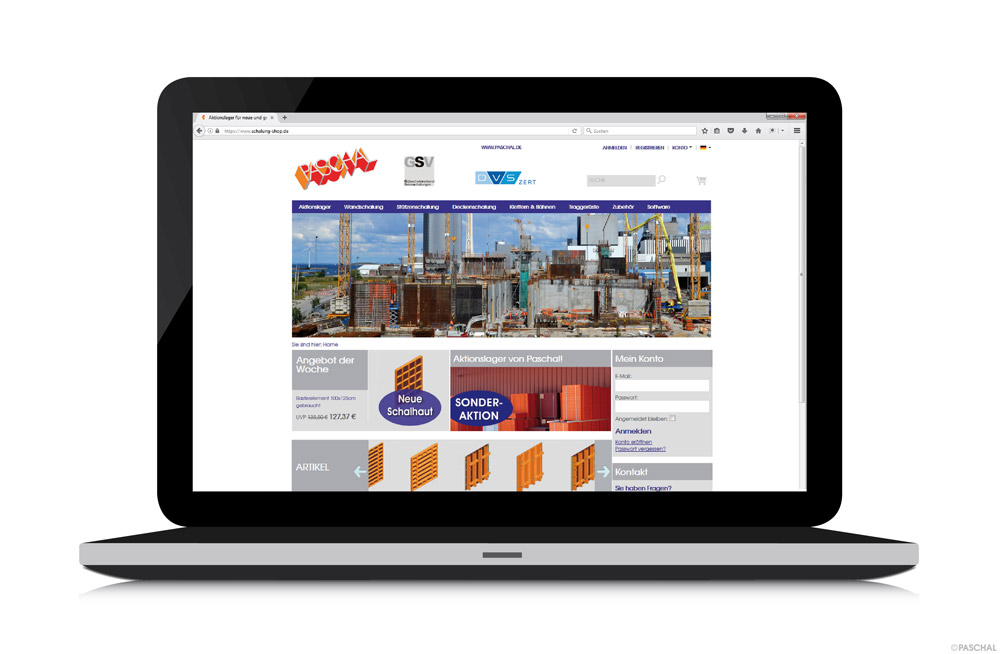 Order formwork quickly and easily from the PASCHAL Formwork Shop. With the optimised payment process, products can now be paid for easily using a credit card.
«
Current News