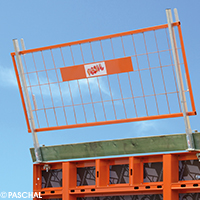 25.07.2019
Reliable lateral protection with PASCHAL-Secuset
Occupational safety on construction sites has the highest priority! The professional lateral protection system from PASCHAL complies with the latest safety standard DIN EN 13374, thus making a significant contribution to smooth and safe construction workflows. Thanks to its ease of use, the lateral protection system can be installed safely and efficiently.
For a variety of applications
One lateral protection system, multiple possible applications – a key element is the railing post lateral protection, which can be used for a range of applications when combined with various connecting parts. Thanks to the flexible application of the lateral protection system, you will save on investment and storage costs.
Areas of application:
Wall formwork
Slab formwork
Window and door openings
Concrete slabs and exposed slab edges
Upper wall edges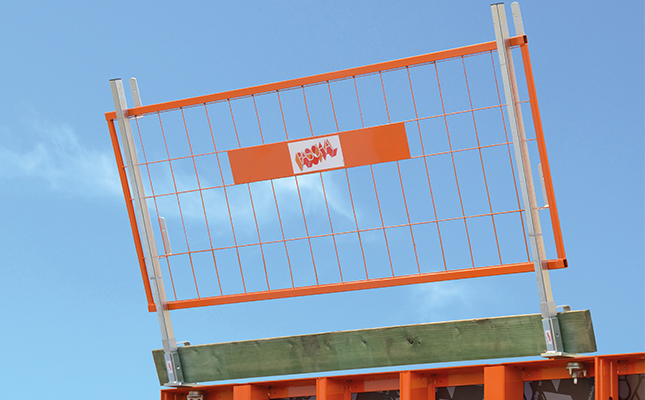 PASCHAL-Secuset: Reliable lateral protection according to safety standard EN 13374 using the PASCHAL lateral protection system.
Comprehensive safety
To set up the lateral protection, either a protection fence or wooden planks are suspended in the railing post. The 260 x 118 cm lateral protection wire mesh is available for use at the edge of building slabs. The 230 x 80 cm lateral protection wire mesh with wooden toe board can be used on the formwork. To create space for the crane mounting during relocation, the toe board can be inserted securely in the central board support for transportation. It is thus available for use once again as a toe board in its initial position directly after the relocation process.
All components of the fall protection system are hot-dip galvanized and meet the highest quality standards to guarantee a very long service life.
Quick, easy assembly
A pullout-resistant click method makes the railing posts particularly easy and safe to install. Due to the self-explanatory, logical setup, the lateral protection is quick and safe to assemble and ready for immediate use.