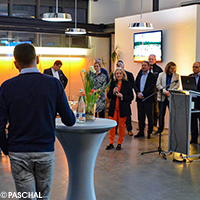 01.04.2019
Formwork experts visit PASCHAL headquarters in Steinach
Participants in this year's trade partner conference at the headquarters in Steinach took home not just news about PASCHAL, but also exciting impressions of the Black Forest.
Formwork experts from PASCHAL's trade partners were invited to visit the headquarters in Steinach from 20th to 22nd February 2019. The event offered attendees the opportunity to exchange views and experiences with PASCHAL on current developments and market trends in the field of concrete formwork. Newly developed PASCHAL products as well as highlights of the upcoming bauma 2019 trade fair were the focus of the conference.
New from PASCHAL
New product developments, such as the lateral protection system for more safety on the construction site, and news on bauma were presented to the attendees with great interest.
Among the highlights of the world's largest construc-tion machine fair is the revised, modern stand concept from PASCHAL, which was also introduced at the conference. As well as countless exhibits outdoors, the well-lit pavilion offers plenty of space for interested visitors. The new forum inside attracts visitors with expert presentations on various issues.
Also new at bauma is the innovative formwork planning software PPL, version 12.0. The software, from PASCHAL Group company planitec, will offer customers a BIM-compliant software tool that can also be used for inventory control.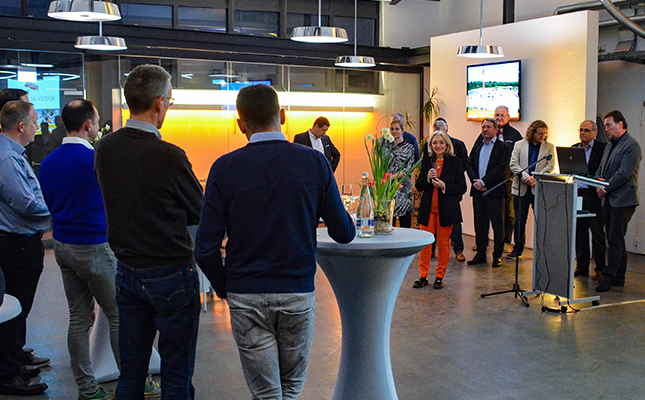 The event began with the PASCHAL business management team, consisting of Barbara R. Vetter (first on the right) and Michael Stoevelbaek (fifth on the right), as well as sales manager (DACH) Torsten Schrempp (eighth on the right) greeting the attendees. This was followed by interesting presentations on product news and the upcoming bauma 2019.
Culinary delights and memories from the Black Forest
In addition to exciting presentations, a varied fringe programme awaited the attendees.
A particular highlight was a tour through the historic town of Haslach with Billy Sum Herrmann. The two-day conference ended with everyone relaxing and enjoying culinary specialities from the Baden region.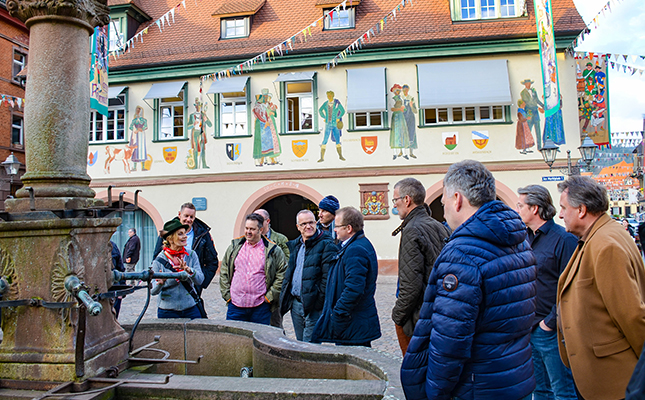 Out and about in Haslach with Billy Sum Herrmann, who fascinated attendees with exciting facts about the historic town.