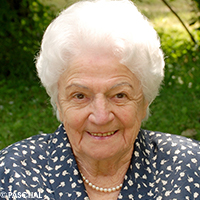 03.05.2018
Gertrud Maier - An entrepreneurial person has closed her eyes forever
On April 28, 2018, Ms. Maier, born Walz, died at the age of 98 years.
Gertrud Maier came from Oberkirch, where she was born and grew up in the oil mill Walz as a daughter of Mrs. Franziska. Lebfromm and Erwin Otto Walz.
She completed the secondary school in Oberkirch and then successfully the higher commercial school in Baden - Baden in the monastery of the Holy Sepulcher.
Subsequently, at the age of 23, she became self-employed as a merchant.
During this time as a young self-employed merchant, Ms. Gertrud Maier was the only female member of the Oberkirch Orchestra Association "Collegium Musicum", where she played the violin. Head of the orchestra was then Prof. Albert Dietrich.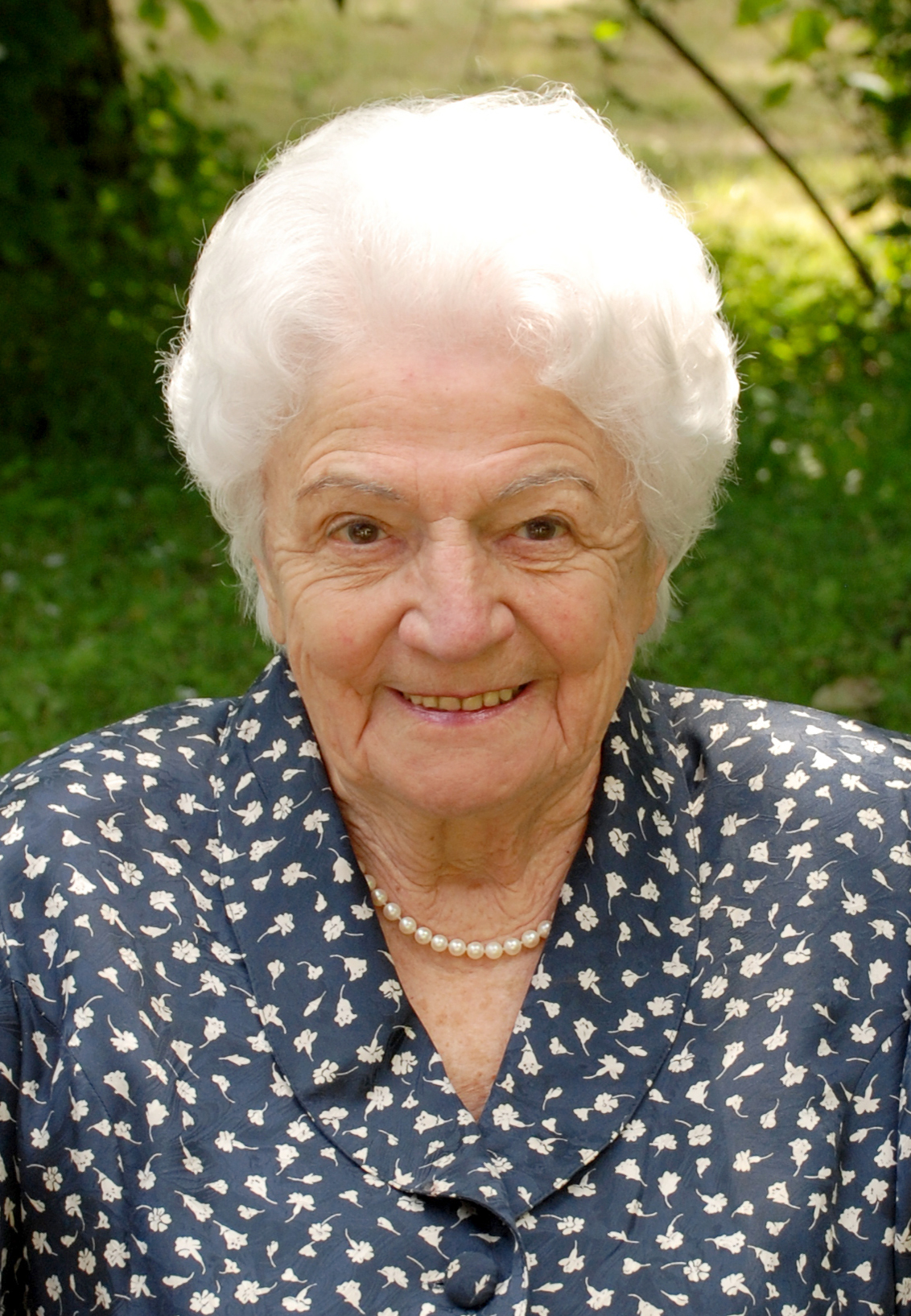 In 1946 she married the merchant Josef Maier from Welschensteinach. Both operated the oil mill Walz before in 1952 they responded to the call of Mr. Joseph Maier sen. , who led a building materials wholesaler and flour trade in Steinach, which he had founded in 1904.

Mrs. Gertrud Maier took over the management of "Maier Baustoffe", the later company "Maier Kaufmann", on the side of her husband. In 1964 Mrs. Gertrud Maier founded the company G. Maier Metallverarbeitung, the todays PASCHAL-Werk G. Maier GmbH.
Both spouses led the company as Managing Directors with a division of roles on equal terms: Gertrud Maier was responsible for finance, administration and personnel, her husband for development, production and sales.
Gertrud Maier born Walz
As an integrating force, together with her dynamic husband and managing director colleague, she built up a successful and growing motivated team that distributed the produced concrete formwork systems internationally.
Today, the PASCHAL plant, which bears her name in the company's name, is an internationally renowned company for concrete formwork, scaffolding and services related to concrete construction, including formwork planning and rental software.
Ms. Gertrud Maier gave birth to two daughters and mastered the double responsibility for family and business with great energy and consistent balanced nature.
She was characterized by loving care for the people around her, great diligence and constant discipline in all actions. True to the motto: "Terribly easy: Will be made."
She was a sporty woman, who was inclined to the fine arts. Especially classical music and literature fascinated her. Until the end, no day passed without reading. She had an open mind with a positive attitude to life and trust in God.
On May 7, 1995, the municipal administration of Steinach awarded the honorary citizenship to Ms. Gertrud Maier for her life's work by the then mayor, Mr. Harald Firnkes, and she was the first woman in Steinach's history for such an honor.