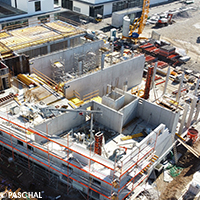 22.07.2022
Concrete, the prevailing element for the Riedpark covered market in Lauchringen
Various PASCHAL systems were used to form the in situ concrete constructions.
The utilisation concept for the covered market includes commercial space on the ground floor for retail and catering, as well as areas for administration and services. The two upper floors house condominiums.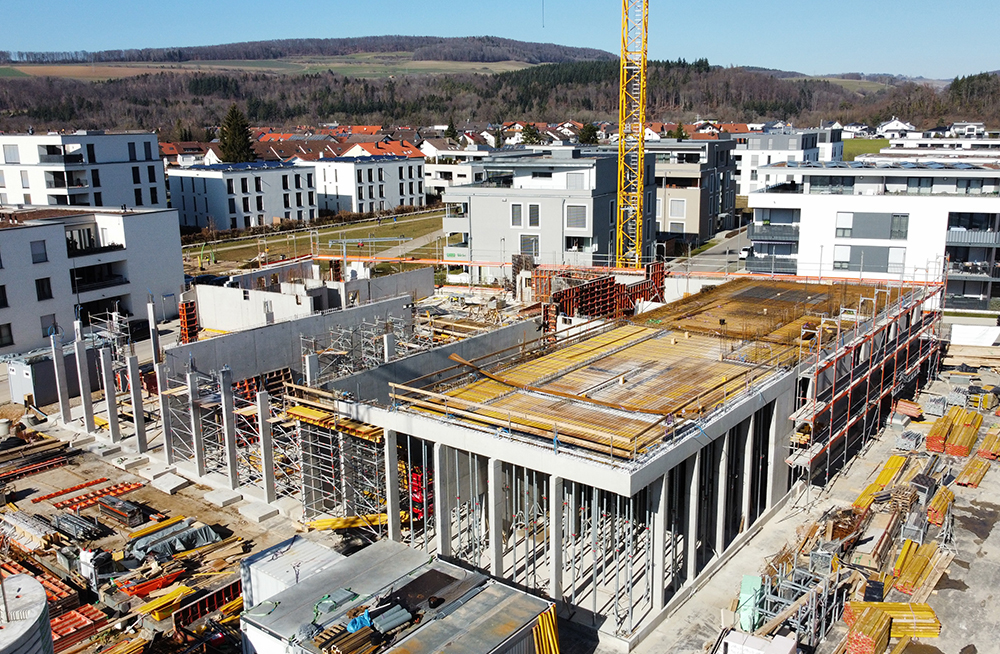 High-quality concrete shell for Riedpark lifestyle project. Instantly recognisable from the eye-catching architecture with concrete columns at the front.
High-quality shell for the lifestyle project
The shell was finished on time, shortly before the official start of summer. Encompassing 16,000 m³, it was constructed by MS Construction GmbH.
The south-eastern corner of the ground floor will provide space for sophisticated retail. Two opposing attic structures are built over the ground floor. A green inner courtyard lies between them. Both two-floor attic structures contain open, floodlit condominiums with generous, covered loggias, open atriums and roof terraces.
The twelve exclusive penthouse-like apartments are designed according to KFW [German Reconstruction Loan Corporation] 40 guidelines and the commercial unit according to KFW 55.
The shell was carefully constructed according to high-quality standards. This is why MS Construction GmbH unapologetically relied on PASCHAL's quality formwork and shoring systems.
The shell, the basis of every successful construction
High standards were required of the shell construction and design. Indeed, the covered market is the geographical centre of the Riedpark. In addition, the project is designed for people with character and a definite penchant for lifestyle. Instantly recognisable from the eye-catching architecture with concrete columns at the front.
Formwork and shoring systems for modern concrete construction
To form the many in situ concrete constructions such as the foundations, walls, ceilings, lift cores, pillars and columns, the construction company used approximately 450 m² of the wall formwork LOGO.3, about 140 m² of the Modular/GE universal formwork, 1600 m² of PASCHAL Deck slab formwork and TG 60 for 21 shoring towers. The working scaffold for the reinforcements rounded off the comprehensive formwork and shoring service.
"With the hired PASCHAL systems, it was quick and easy to produce precise in situ concrete constructions. We are very satisfied with the quality of PASCHAL's products and services. The formwork system was very flexible. This was particularly important for this shell construction, as many of the building's corners are not right angles," says Slavisa Pantic, the site manager in charge for MS Construction GmbH.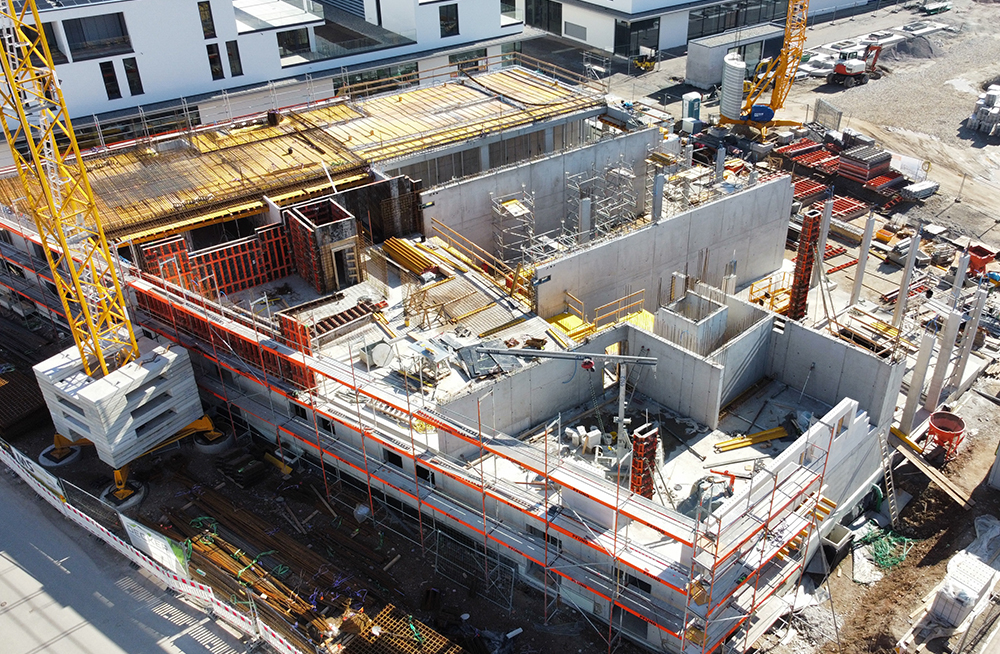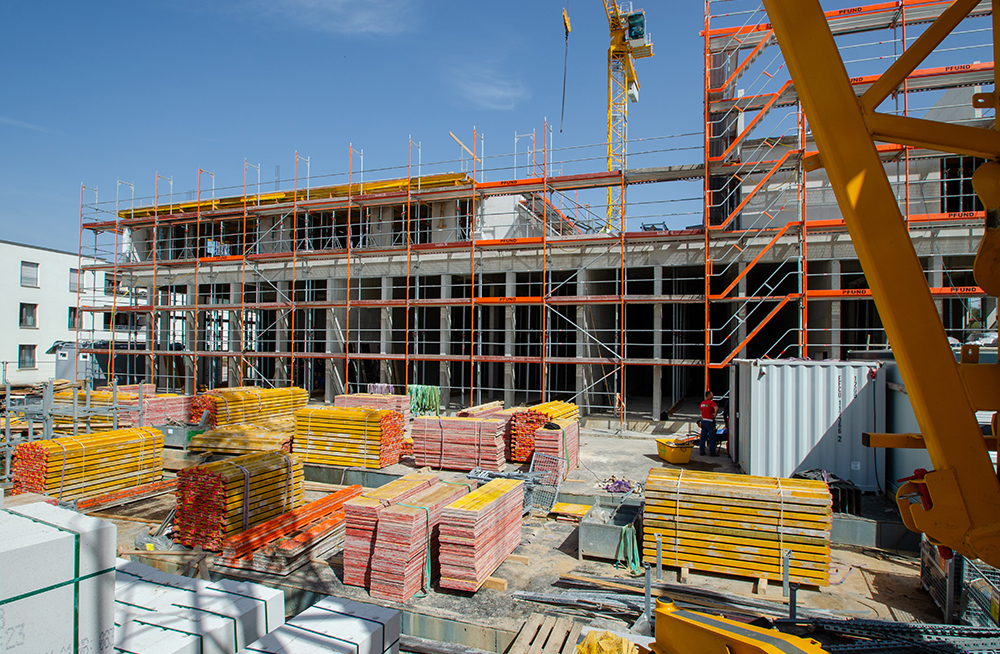 Concrete is the prevailing element for the Riedpark covered market.