Safety, flexibility and efficiency in modern concrete construction
Discover our system solutions for wall formwork
PASCHAL offers wall formwork that is perfectly matched to any type of application: The TTR and TTS circular formwork with trapezoidal girders and wooden or steel faces have been specifically designed with round walls in mind. The NeoR lightweight formwork, available in numerous dimensions and compatible with large-size elements, is suitable for small, tall and complicated concrete shapes. Large-area walls can be realized with the large-size formwork LOGO.3 and LOGO.pro with one-sided anchor system, while building sites without crane are served with the light-weight LOGO.alu version.
Our free white paper gives you an overview of our formwork systems and offers exciting information. Download it now!

✓ Lightweight Formwork NeoR: Light and strong
✓ Universal Formwork Modular/GE: Proven all-rounder
✓ Wall Formwork LOGO.3: Fewer tie points for faster formwork
✓ Wall Formwork LOGO.alu: Stable aluminium formwork
✓ Wall Formwork LOGO.pro: More than just one-sided
✓ Wall Formwork LOGO.S: Compact formwork panel with integrated accessories
✓ Circular Trapezoidal Girder Formwork TTR / TTK / TTS: All-round reliability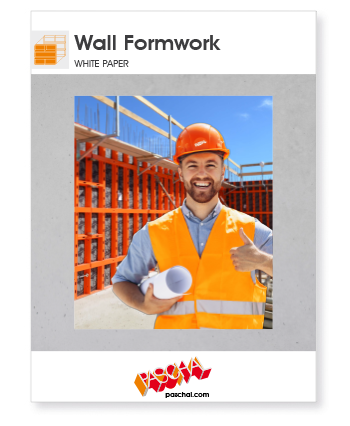 The perfect system for your requirements
Arrange an appointment in our virtual showroom today and receive a personal consultation from our formwork experts! We look forward to supporting you in choosing the right products for your building site.